Have you ever had trouble deciding on a book to read and then spending hours on Goodreads? Louise is here to show you the best YA books for the month.
Refugee by Jackee French.
When a boat carrying a group of asylum seekers is sunk by a freak wave, Faris wakes from the shipwreck in an Australia he's always dreamed of. There are kangaroos grazing under orange trees and the sky is always blue. On a nearby beach, Faris meets a group of young people who have come from far different times and places.
I admit it. This book was the book I had to study over the holidays and I fell in love with it. A combination of Inception (no, really) and the Happiest Refugee.
An Age of License: A Travelogue by Lucy Knisley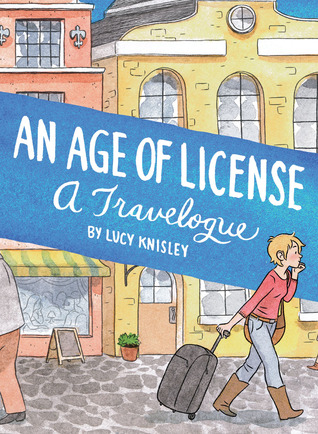 Midnight picnics at the Eiffel Tower; wine tastings paired with blowgun lessons; and romance in cafés, cemeteries, and at the Brandenberg Gate. A autobiography by Lucy Knisley
A cute autobiography by award winning artist by Lucy Knisley and her experiences in europe.
Stolen: A letter to my captor by Lucy Christopher
It happened like this. I was stolen from an airport. Taken from everything I knew, everything I was used to. Taken to sand and heat, dirt and danger. And he expected me to love him.
This is my story.
A letter from nowhere.
Okay, prepare to get stockholm syndrome! Wrong beginning? Stolen is the story about Gemma who gets kidnapped by a handsome but utterly psychopathic boy and is probably the Young Adult version of Misery. Misery meets your average YA romance novel.
Reconstructing Amelia by Kimberly McCreight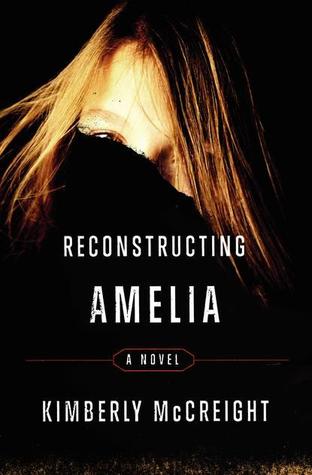 A stunning debut novel in which a single mother reconstructs her teenaged daughter's life, sifting through her emails, texts, and social media to piece together the shocking truth about the last days of her life.
Reconstructing Amelia is arguably the next Gone Girl and is loved by critics everywhere. The story is about Kate, Amelia's mother as she copes with Amelia's suicide. Or is it suicide?
Little Fish by Ramsey Beyer
Told through real-life journals, collages, lists, and drawings, this coming-of-age story illustrates the transformation of an 18-year-old girl from a small-town teenager into an independent city-dwelling college student.
A light hearted story about Ramsey Beyer's Young Adult life. Laugh as she struggles to meet a hot guy and cry when she talks about lists. That came out wrong. Lovely story. An age of License meets Tomboy.